It's that time of year forpumpkin spice coffee to brim your coffee cups, for that prick of(albeit slightly) cooler weather to nip your nose and for the leavesto turn vibrant colors, well at least in other regions of this greatcountry. That's right, fall has official begun and with it I thoughtI'd like to share some of my favorite fall decorating ideas. Igrabbed these ideas from other sites and clicking on the picture willlink you to the site which will have more ideas and thoroughinstructions on how to craft some of these for yourself.
Since we do live on thecoast, I thought sharing some coastal fall ideas would be suitablefor our area…

How cute and clever arethese coastal carved pumpkins? You can really let your creative sidewonder with your own carving. A palm tree perhaps?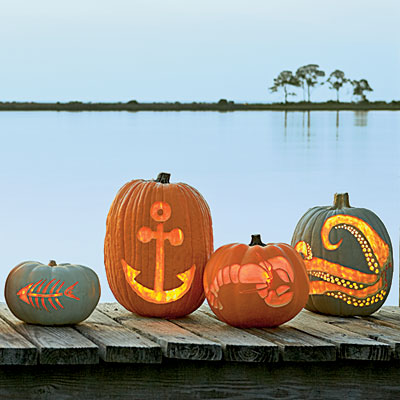 Clicking on the picturewill allow you to download the templates with instructions.

Next, I truly adore thisplace setting and think it would be perfect for a coastal ThanksGiving! Again very simplistic and you can definitely add on (perhapsadding some of the other craft ideas below? Like a silver thumb tack pumpkin?)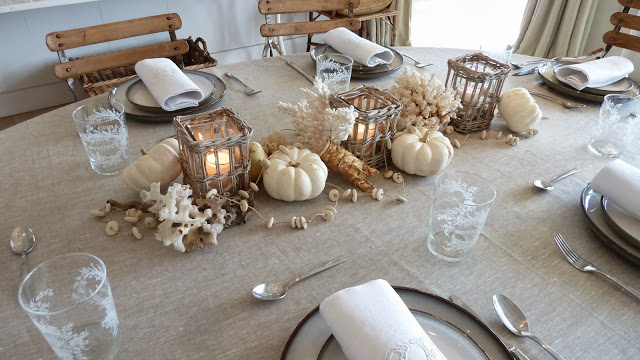 I have always loveda welcoming reef adorning the entry door. Growing up in Indiana, wewould often times make our own. That's why I think this simplistic,easy to make autumn coastal reef would look just perfect on myFlorida door!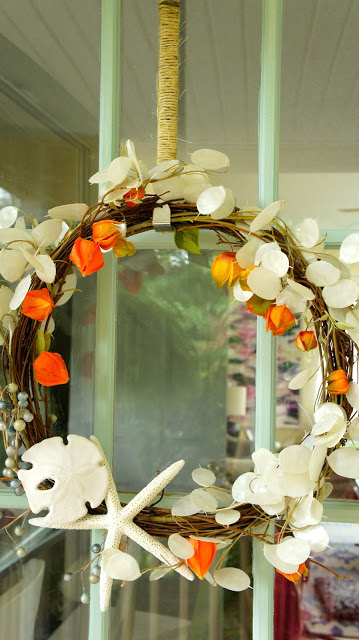 Did someone say Mod Podgepumpkins? Of course! We cant do a fall craft blog without them. Theyseem to be all the rage this season! Fairly easy to make as well youcan really put your own flare on these..
Here are some cleverand easy fall decorating ideas…

Now, you might not want to stepon a thumb tack but you can certainly can make a nifty fall pumpkin outof them!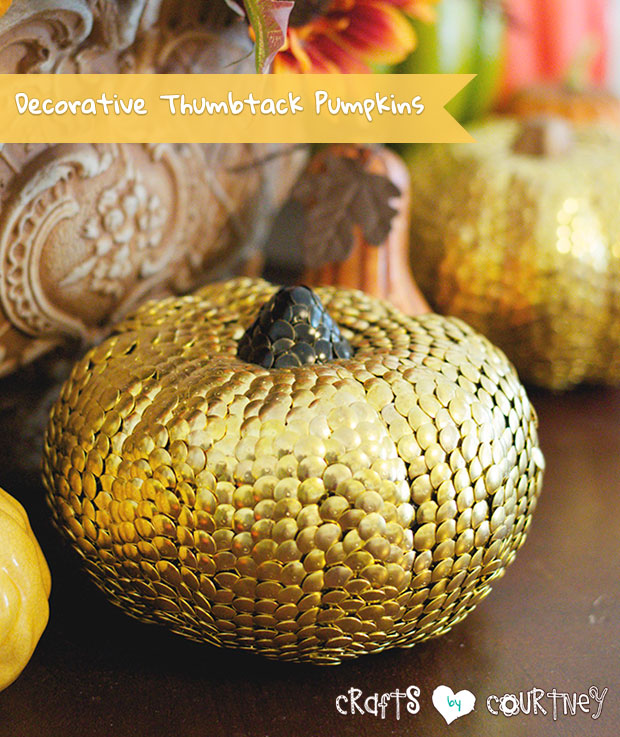 Mini pumpkin votiveholders? Yes please! Can you ever have enough of these? Very easy tomake too!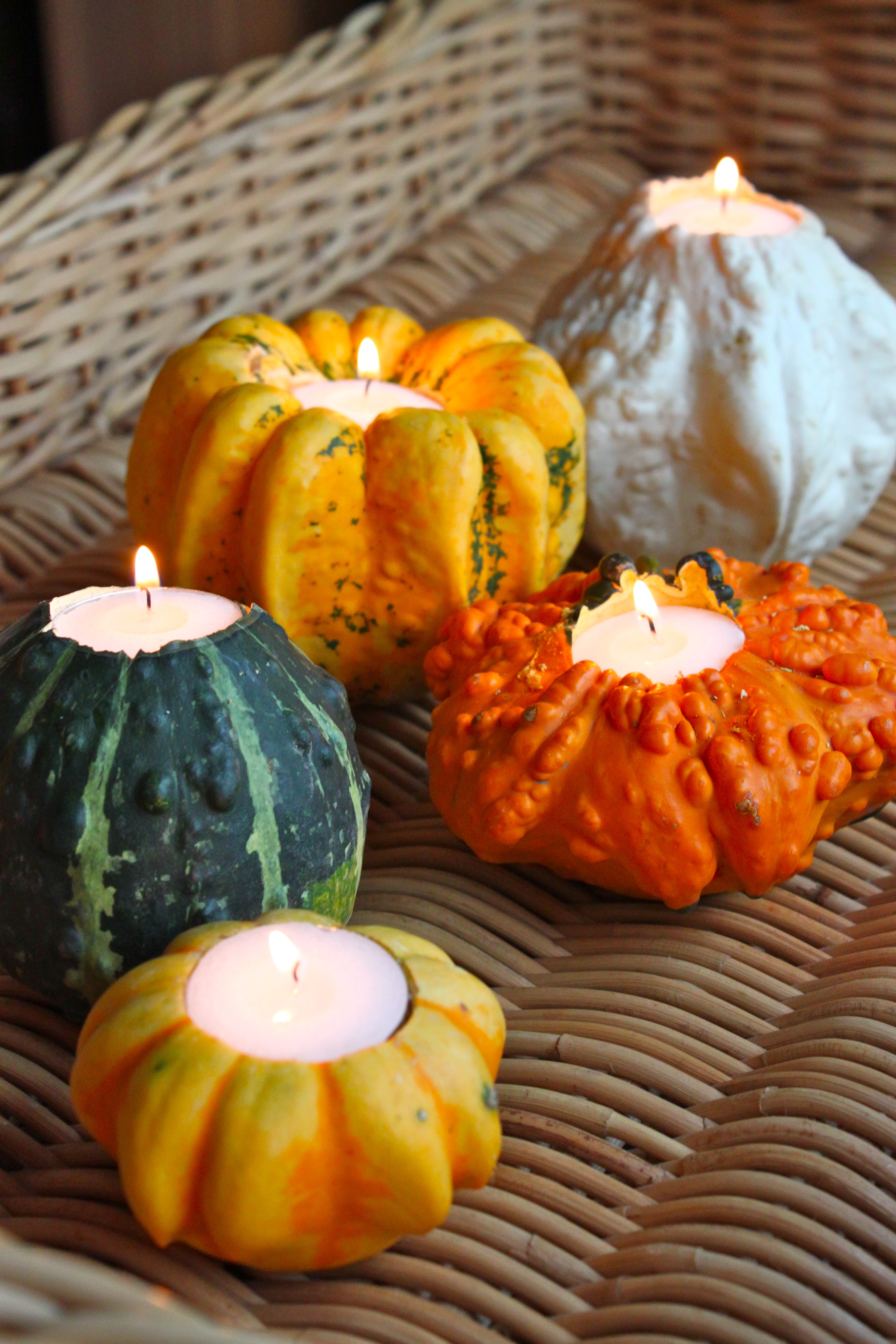 Simple yet effective –pinecones with lights? Easy peasy anyone can do it!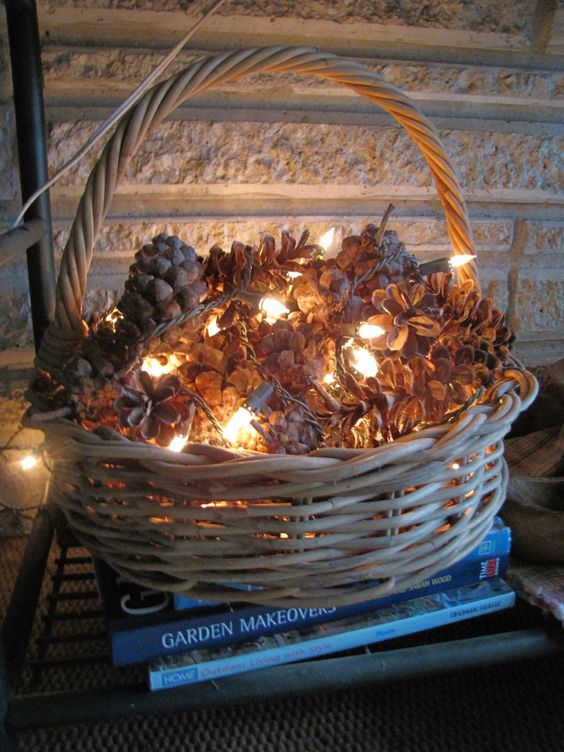 Here's another cute andeasy craft – pomegranate place card – all you need is a pomegranate and gold pen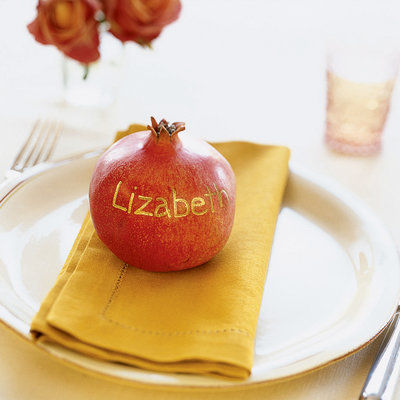 A trio basket tirade thatyou can fill with some of the above crafts or any other fancy fallideas..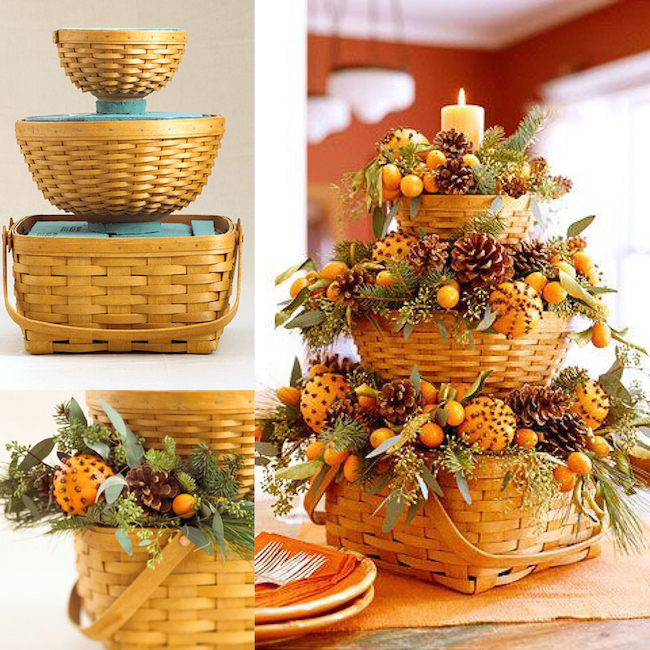 Ombre pinecones? It's notjust for shirts and hair anymore..very colorful idea. Perhaps for the fall season use reds,oranges and yellows to really accent the fall colors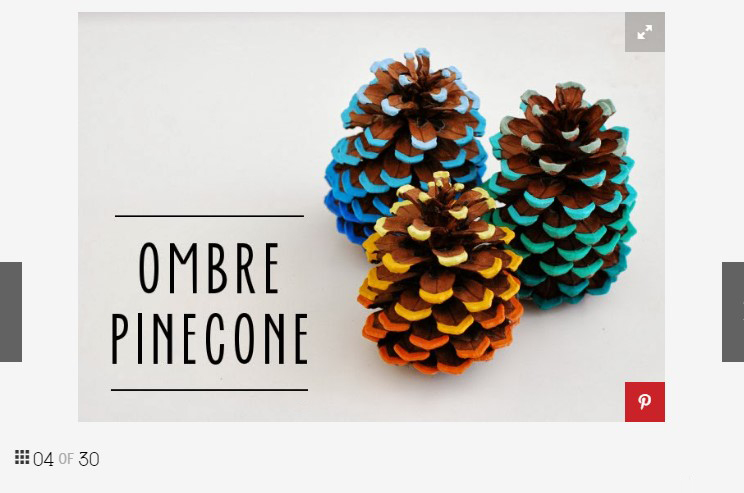 Let me know what your favorite holiday craft is! And as always if you are looking for a new home to create memories and celebrate the holidays, feel free to contact me by calling 772-39-3131 or email me!