Outlined below are some helpful hints for selling your home, as always, please feel free to contact Barbara for any further explanations or with any questions.
Where to start?
Start
HERE
– to find out the "
estimated
" value of your home. The caveat to online marketing analysis is your home could be worth so much more depending on a multitude of factors. A few examples are age of the roof, age of a/c unit, condition of your home, updates and recent sales of homes in your neighborhood. For this reason, a personalized in home market analysis will allow for a realistic expectation of what your home is truly worth based on today's market. Click
HERE
to schedule your FREE personalized home evaluation.
Next, know your goals which may include getting a certain profit for your home, needing more room or selling it by a particular date; goals can vary depending on each unique situation. Writing down your goals will help you and your realtor plan a course of action that will allow for the greatest amount of satisfaction.
Finally, attempt to find out certain financial information such as whether there is a mortgage, lien or line of equity. Of course, Barbara can assist you or help complete this process. Knowing what you owe may help determine some of your goals.

What to do once you've decided to sell?
Why sell with an agent?
Please visit
here
– this post has some helpful considerations as to why you need a realtor to represent you in the selling of your home.
Picking an agent.
Finding the right agent to represent you and your goals is a very important aspect of selling your home. An agent that puts your needs first, answers all of your questions and makes sure the deal goes through as smoothly as possible is a vital piece of the puzzle. As you would get several quotes for repairing a roof, interview several agents to see who you suits your needs the best.
Additionally, during the interview process be sure to ask any questions that may come to mind, especially any pertaining to your situation specific goals. Be sure to write the questions down to assist during the interview process. Here are a few example:
Are you a full time agent
? This can help determine potential scheduling conflicts and his or her commitment to your transactions. Barbara is a full time agent dedicating 100% of her time and efforts to your home, she works 7 days a week.
How long have you been a realtor
? While experience does not necessarily reflect the level of service, it is a good starting point. An experienced realtor can expectantly foresee potential vulnerabilities. As a full time realtor, Barbara has been serving the Treasure Coast area for over 35 years.
How will you advertise my home
? Gaining the most exposure for your home will allow for more potential prospect buyers to see your home. Barbara not only harnesses the power of the MLS system, she also employs cross platform online marketing strategies to help gain the maximum exposure for your home.
How often will we communicate?
Being left in the dark about the home selling process can be extremely frustrating. Not knowing whether there's been any interest in your house can leave you wondering whether you chose the right agent. Barbara takes time to find out your schedule, when you are or aren't available and your preferred method of contact, should you want to know when there is showing of your home, Barbara will keep you informed.
Pricing your home.
It's true, your home will receive
the most
attention in the first two weeks of listing the home on the market. Setting a fair market price from the beginning will generate the most activity from other real estate agents and potential buyers. Starting too high and dropping the price later misses the excitement and fails to generate strong activity. Homes that are priced 3% higher than markets trends take twice as long to sell. Often, buyers may think a house that sits on the market too long has something wrong with the property. Additionally, buyers may think they can offer much lower price since the house has been sitting on the market and they may be the only interested party. The buying market has a short attention span, as a seller you want to generate offers before the market moves on to newer listings. Allowing your real estate agent's expertise and knowledge of the local market to help guide you through the process of pricing your home is an invaluable asset at this stage. Pricing the home right from the onset will inhibit your home from becoming stagnant and will allow for a swift sale.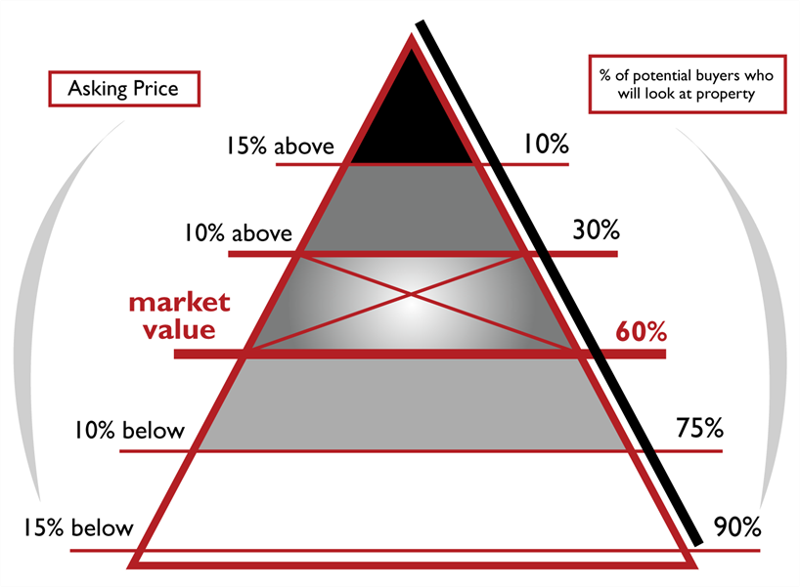 Preparing your home to sell:
Preparing your home.
Preparing your home prior to listing it (realtor lingo for 'putting it on the market') is an absolute essential for maximum selling profits. Let's face it, most artists start with a blank canvas which allows them to fully receive their artistic vision – recreate this blank canvas within your home. Allow for any potential buyer to foresee themselves in your home. You can create a blank canvas by following some of these simple steps:
Paint the interior of the house entirely one color, preferably a light neutral color so the rooms appear larger
Put away personalized items such as pictures, wall décor, 'clutter', boxes, magazines etc.
Donate old clothes, furniture, electronics or anything else taking up room
Replace or repair any noticeable cracked or broken items such as windows, tiles, overly stained carpets or fixtures
A deep cleaning of every aspect of your home may be time consuming but will be well worth the value of your time, or hire a cleaner.
Put down fresh mulch, cut the hedges, remove any dead plants/leaves/debris from the yard, plant new flowers, mow the lawn and clean the pool
For more tips, please download our free checklist
HERE
If you are unsure of what major or minor repairs need to be done prior to selling your home, get an inspection. If you choose not to repairs major issues, the asking price will need to reflect your decision.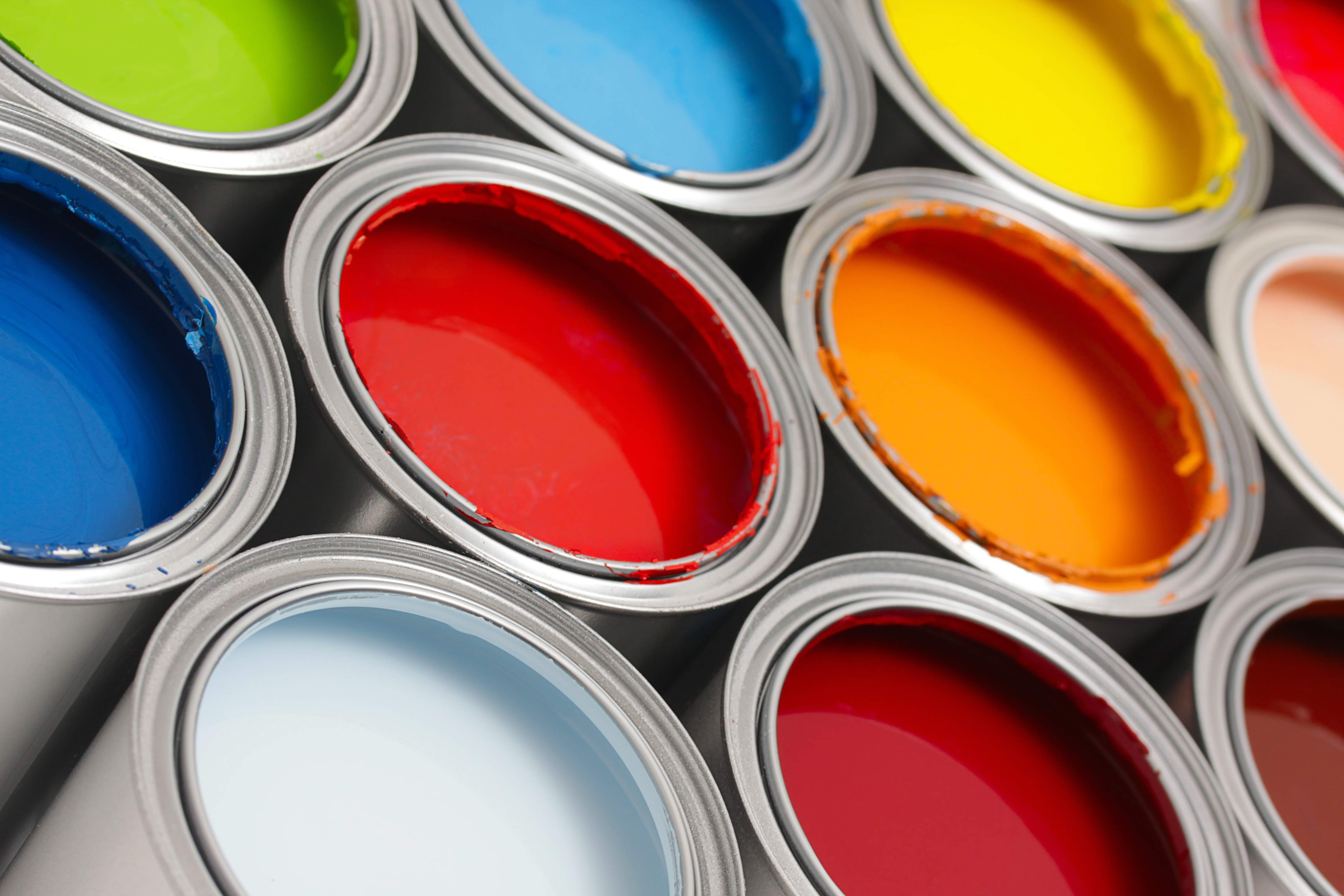 To remodel or not to remodel – that is the question.
As usual, there are always two sides to the coin, while some buyers may be looking for a home already re-modeled with up to date everything, other's may want to put their own distinguishing touches on it. If you choose to remodel, it is highly recommended to do minor updates that will go a long way. Simple things such as:
Painting all of the walls the same color, typically an appealing light color to allow for the rooms to look larger. Additionally, there is paint that will stick to cabinets, tile and counter-tops in the event that there are some offensive colors in the home
Making updates to smaller rooms, such as bathrooms, is more affordable and easier on a budget.
Replace one or two major appliances – in most kitchens you will have three major appliances: refrigerator, stove and dishwasher. Updating the appliances and professionally painting the cabinets can make a kitchen look totally remodeled. Alternatively, you can just replace cabinet fronts. Try to get the appliances to match in color as best as possible.
Do not over remodel for the neighborhood or your budget. Each neighborhood has its own pricing range which, even if a home has many upgrades, will be difficult to obtain a price beyond price cap for that neighborhood.
Keep in mind taste is a very individualistic matter, neutral colors are a safe bet
What to do once you've listed:
Now that your home is listed, there is still some important guidelines and considerations to adhere:
Keeping the home clean is of utmost paramount. First, you will need to clean and put clutter away for the photos. Second, you will need to clean so your real estate professional can see the totality of all your home has to offer. Third, and most importantly, you will need to keep the house clean for showings.
Maintain the outside appearance of the home, keep the yard mowed – give the house "curb appeal" – which means making the house look good from the street, make a lasting first impressions
Get the word out you never know who knows someone that may need a home. Sharing your listing on social media outlets or with friends, neighbors and work associates will also help expose your home to more potential buyers.
Be prepared for showings – if you have pets or children, you will undoubtedly need a 'game plan' for what to do for perhaps hours at a time while the house is being showed.
Be attentive to when you realtor tries to contact you, chances are your realtor is trying to schedule a showing of your home and wants to make sure you will be gone for a fixed time period.
Don't let anyone in without an appointment, ever!
Be patient, not everyone likes every house. Some homes take a little longer to sell than others, while others may go quickly. As always, the future is unknown.
Make spare copies of your keys so the agent may put them in a lock box
Make sure any pest waste is thrown away
Spray some nice smelling aerosol sparingly – perhaps seasonal flavors
Play gentle background music
These are just some of
many
helpful hints Barbara would like to share with you. If you'd like more of an in depth discussion, please contact Barbara at 772-349-3131 or by
email
.
ALL of this information and more can be downloaded in our FREE e-book for Seller's Guide to Selling Their Homes
HERE